Winter Cotton Sock Knitting Socks Heated Socks
| | |
| --- | --- |
| Product Name | Heated Hat |
| Materials | Coolmax |
| Controller | one button 3 levels |
| Heating Temperature | 38-55 degree |
| Battery pack | 7.4V ,2200MAH |
| Charger | 8.4V 1.3A |
| Certifications | CE & RoHs & FCC & UL |
| Where to Use | Skiing,motorcycling,lounging,fishing,camping,snowboarding,hunting,hiking |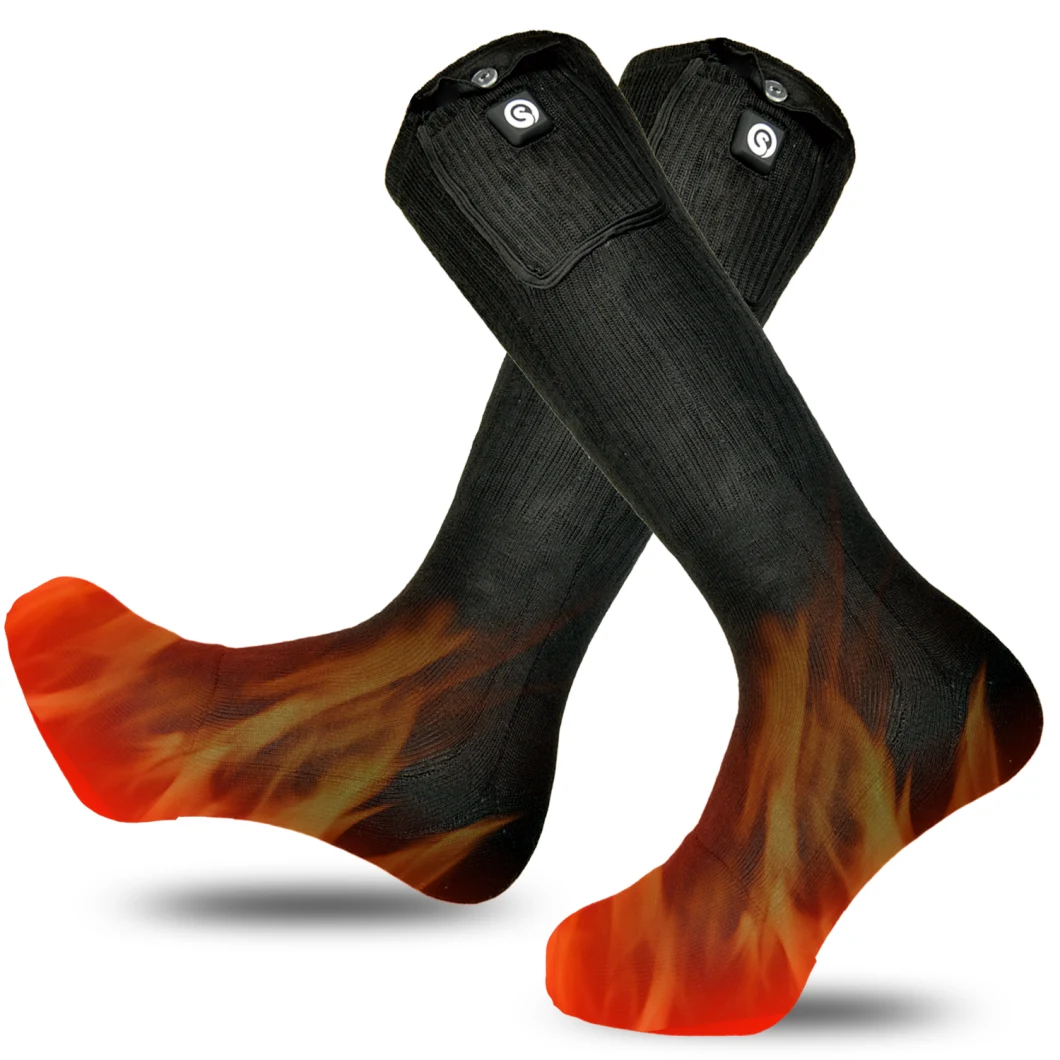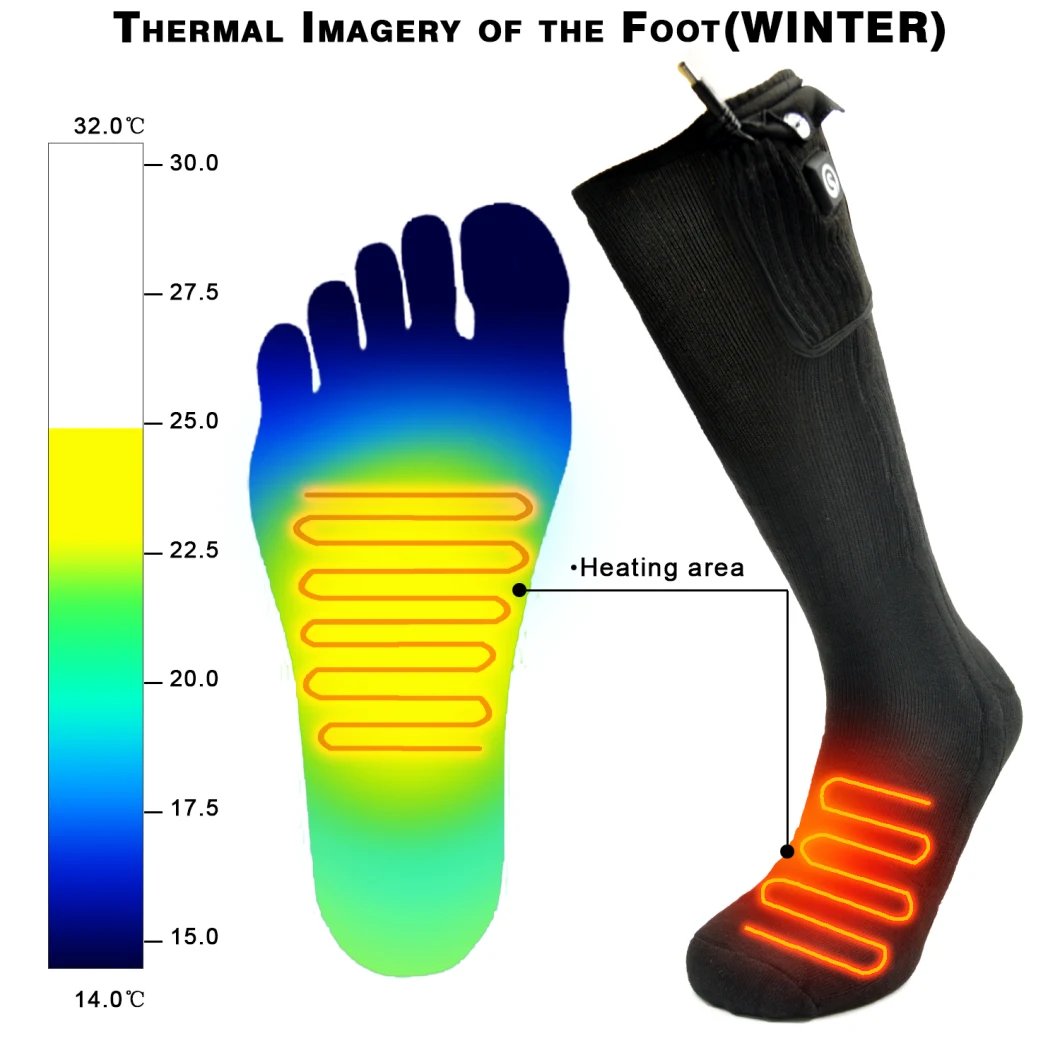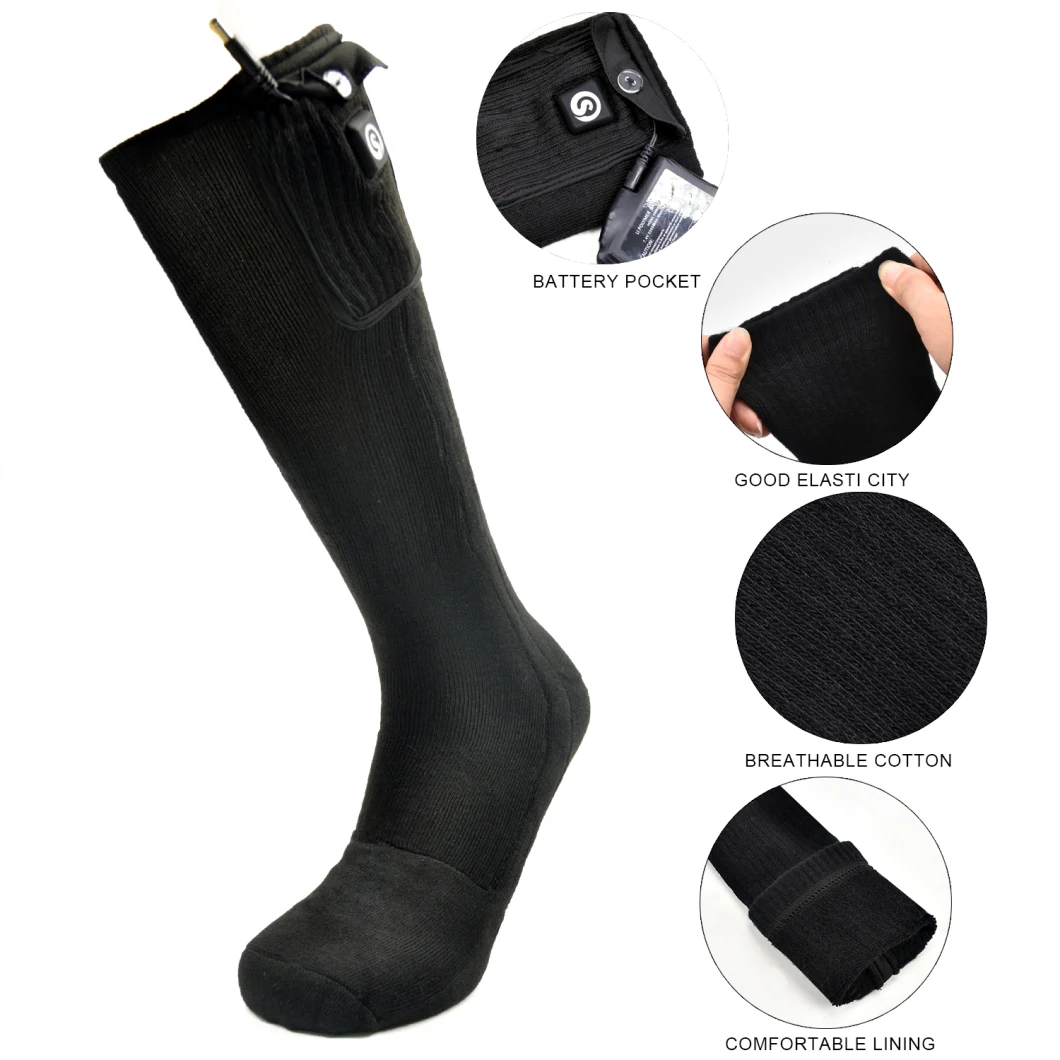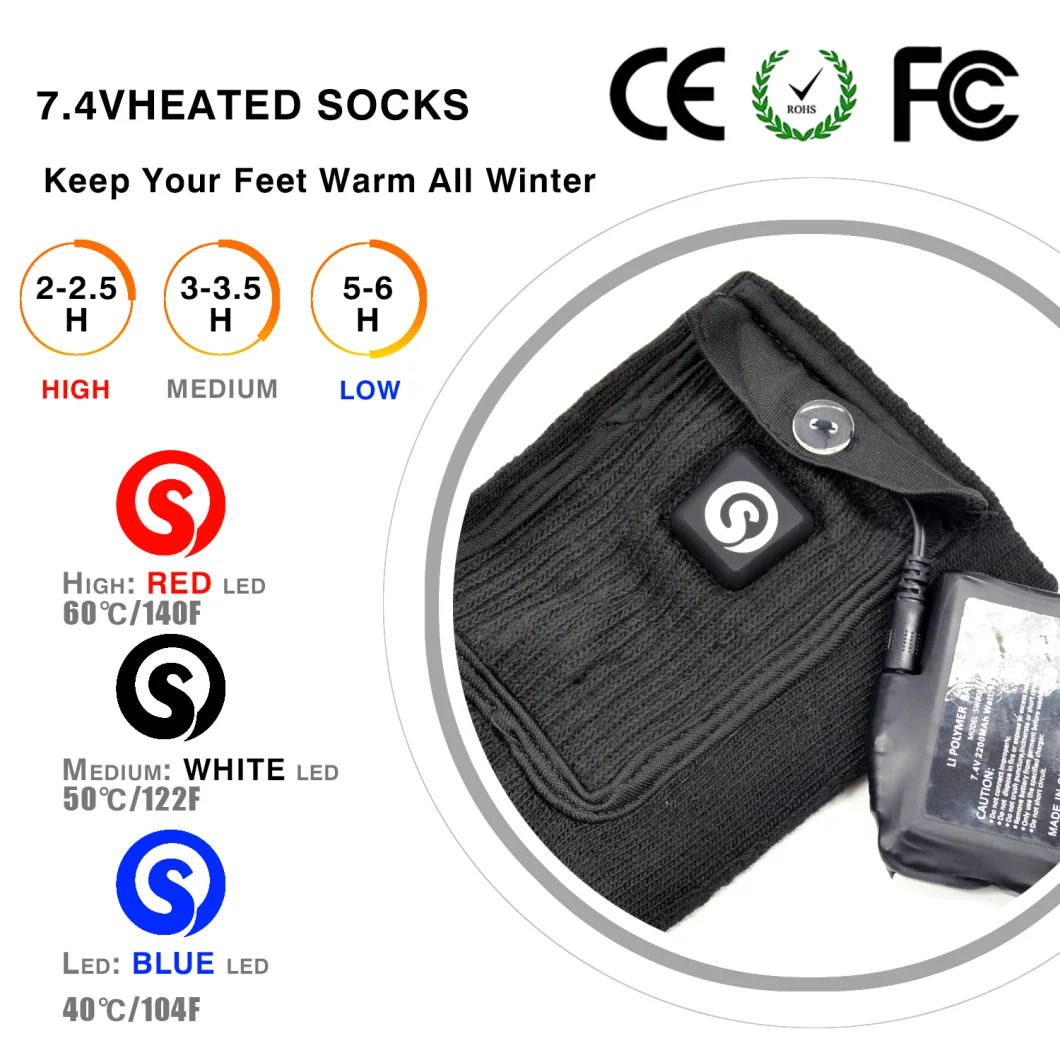 Heating time:
High: 3.5-4.0 hours for 50-55 ºC; 3.5-4.0 hours for 122 -131 ºF
Medium: 3.5-4.5 hours for 45-50 ºC; 3.5-4.5 hours for 113-122 ºF
Low: 5-7 hours for 38-45 ºC; 5-7 hours for 100-113 ºF
Heating area:
Whole foot front and instep
Heat Technology
:
Far infrared carbon fiber, Far infrared carbon fiber technology
Warranty:
Lithium-ion batteries, charger and socks covers 12 months of warranty period from the date of purchase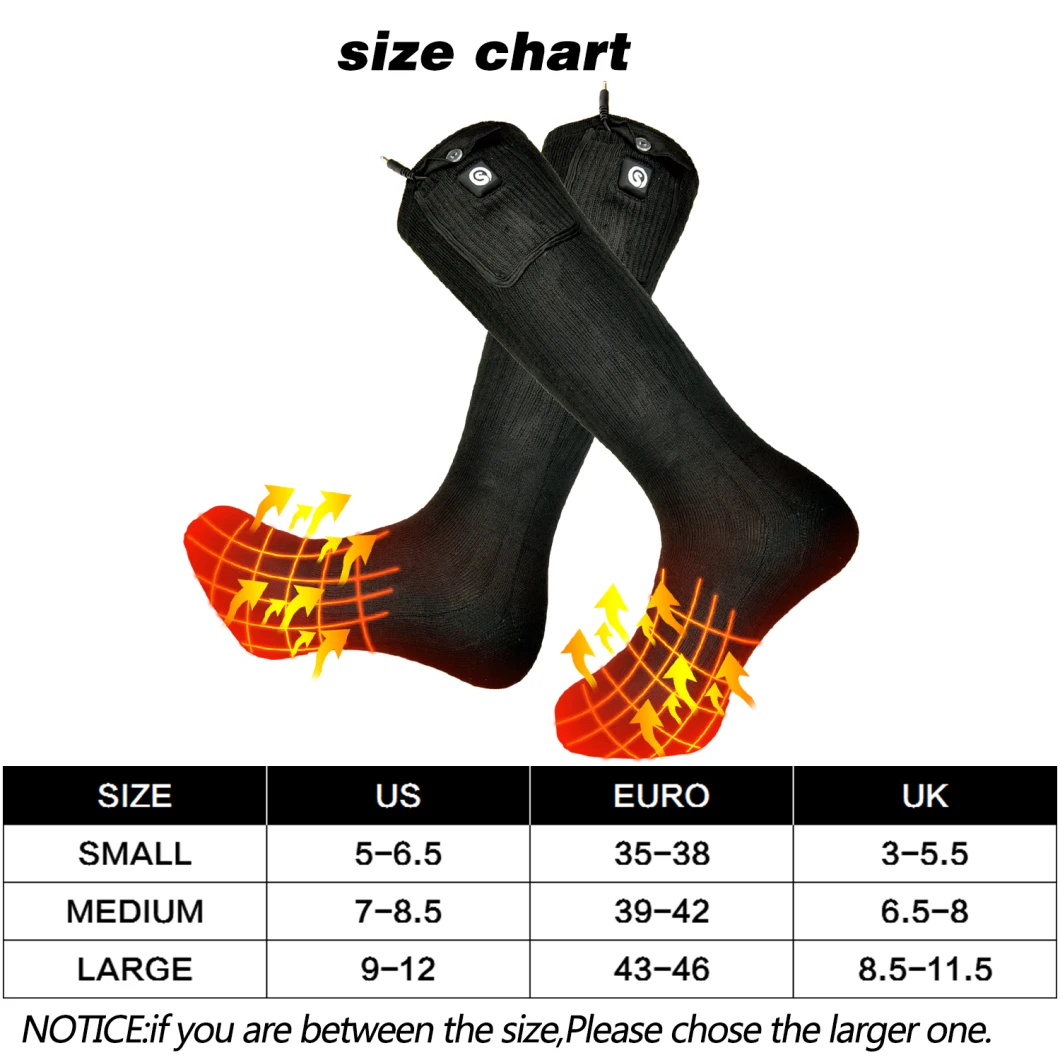 Applicable scene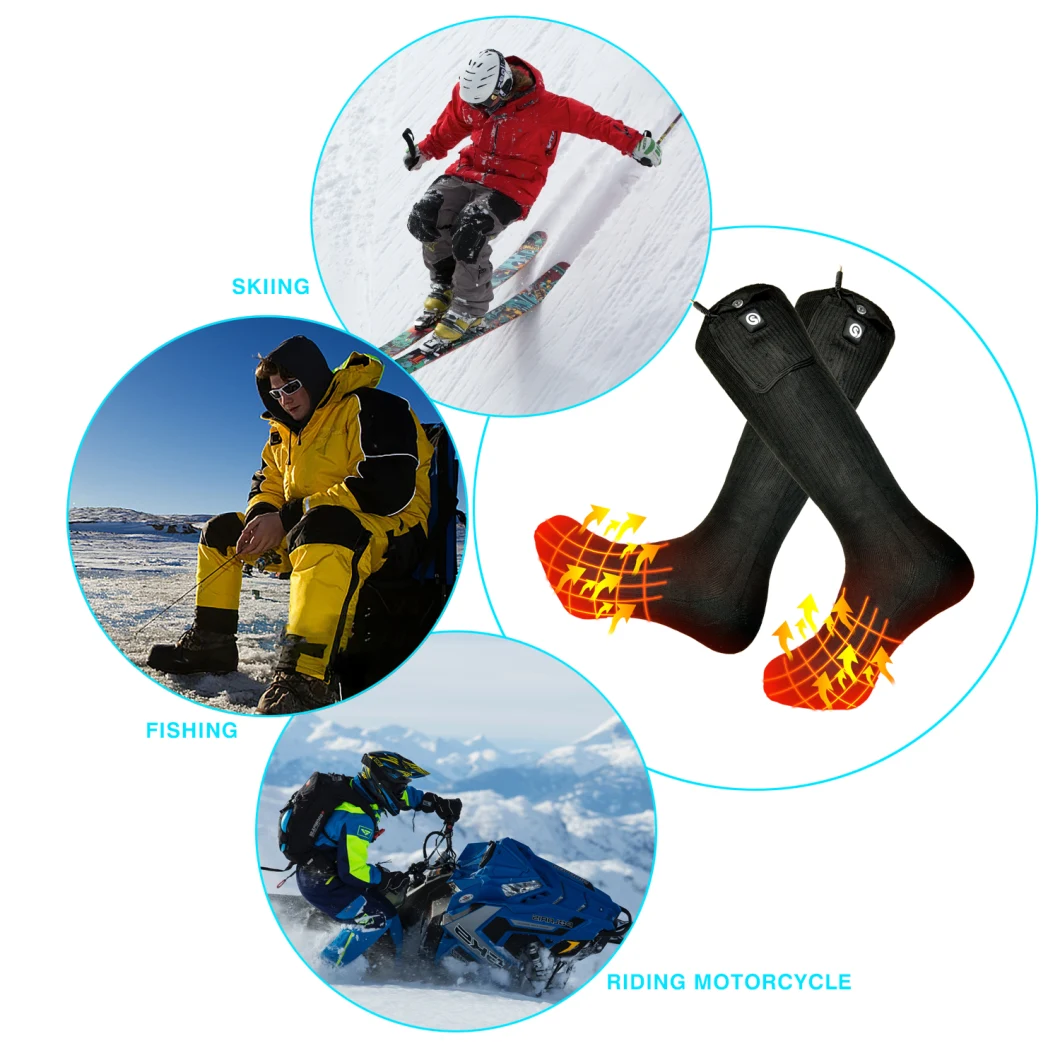 Packaging Detail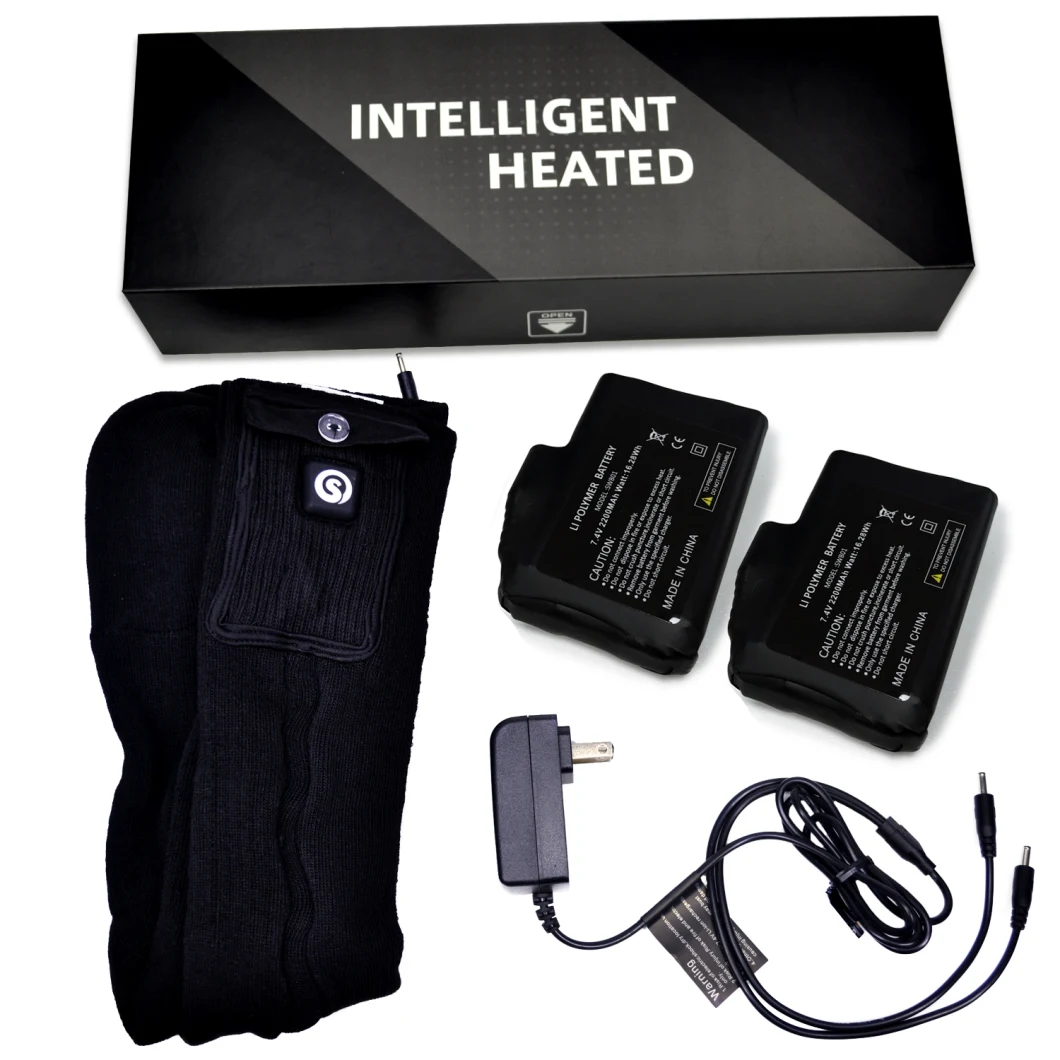 How to use


1. Remove Battery from socket Pocket.
2. First Time Charge the Battery with provided charger kit for 3 Hours at room temperature
3. Connect Wire Carefully with Battery and Zip the Section
4. Press 2-3 seconds on the power button. Press power button again to adjust the temperature.
High: L/M/H all are on
Medium: L/M are on
Low: only L is on.
5. Press temperature button 3-5 seconds, the power is on/off
* It is recommended to recharge the battery at least once in every six months to keep it usable (If product is not in use).
* For safety, do not drop , short circuit , or operate under high temperature conditions.
* If the device or the battery swells or becomes malformed , please stop using it immediately.